LVCRFT – Dia De Los Muertos DOS!
We're giving you one last treat before the SPOOKY SZN officially ends and TRKY SZN begins! 🦃 Today is Dia De Los Muertos, the Day of the Dead and we are back again with new music!
Dia De Los Muertos DOS is here! Five infectious spooky tunes will have you looking under your bed, terrified to open your closet and dancing till your cabezas fall off. 🤯
Check out our new lyric video for Tuki Tuki Tuki and watch me play myself!
---
LVCRFT – Every Night (Music Video)
Today we unleash LVCRFT's ultimate Halloween dance party music video for our deadly disco banger 'Every Night' (feat. Jake Killer, Slay Heart, and Olivia Demon Spawn)! This video is so chilling, so thrilling you'll want to watch it over and over every night of your life, remaining…
In another spooky twist, we filmed the entire thing inside the Spirit Halloween store in Porter Ranch CA, with as many costumes, animatronics and dancers as we could get our cold dead hands on.
We challenge you to do the dance, if you dare! It's not hard, but it's definitely not easy either… HAHAH!
---
LVCRFT – THE RETURN
The storm clouds have gathered and there's a rumble…but the rumble isn't thunder, it isn't your "tummy", it's actually the distant-no-more sound of LVCRFT's tasty-as-candy third album THE RETURN dropping worldwide today!
It's ALiiiIIIIIIIIiiiiiIIIIIIiiiiiVE! 🧟‍♂️🧟‍♀️
LVCRFT has slaved in their demonic dungeon all year to bring you this masterpiece of spooky Halloween bops to be listened to year round…and forever!
---
LVCRFT – Gravedigga
Taking its name from "horrorcore" purveyors Gravedigga — a super group which included the Undertaker AKA Prince Paul, the Rzarector (Wu-Tang's RZA), the Grym Reaper (Poetic), and the Gatekeeper (Frukwan) — the latter is featured on this spooky funk-pop anthem rapping alongside the alter egos of electro provocateur MNDR and Bonnie McKee.
---
LVCRFT – Resurrection
Teenage Dream, Roar, Dynamite, California Gurls what do these songs have in common aside from multi BILLIONS of streams? They're all written by LVCRFT's own Bonnie McKee AKA Evil McQueen!
We're excited to bring you back to life with "Resurrection" featuring, you guessed it, Evil McQueen (Bonnie McKee). Give it a spin above!
---
LVCRFT – Spellbound
"Spellbound" is the latest in a long line of LVCRFT's Retro Spooky bops, blessed by the voracious vocals of clairvoyant songstress Madame Bizarre (Madilyn Bailey) it's bound to cast a spell over you… see what we did there? Don't forget to cast your spell—er vote—for Madilyn on America's Got Talent!
---
LVCRFT – The RETURN
WE'RE BAAAAAAACK…
It's Friday The 13th, and here's a new LVCRFT song you can play tonight, and Every Night of the Spooky SZN! The Return starts NOW with our new single "Every Night" featuring Jake Killer (Jake Miller), Olivia Demon Spawn (Sarah Hudson), and SlayHart (J Hart)🩸🖤🕺
"Every Night" was written and produced earlier this year during LVCRFT's annual gathering of the creepy coven, among 12 other brand new ghoulish bops, collectively due out October 1st on our new album, The Return.
---
Your New Favorite Spooky Pop Music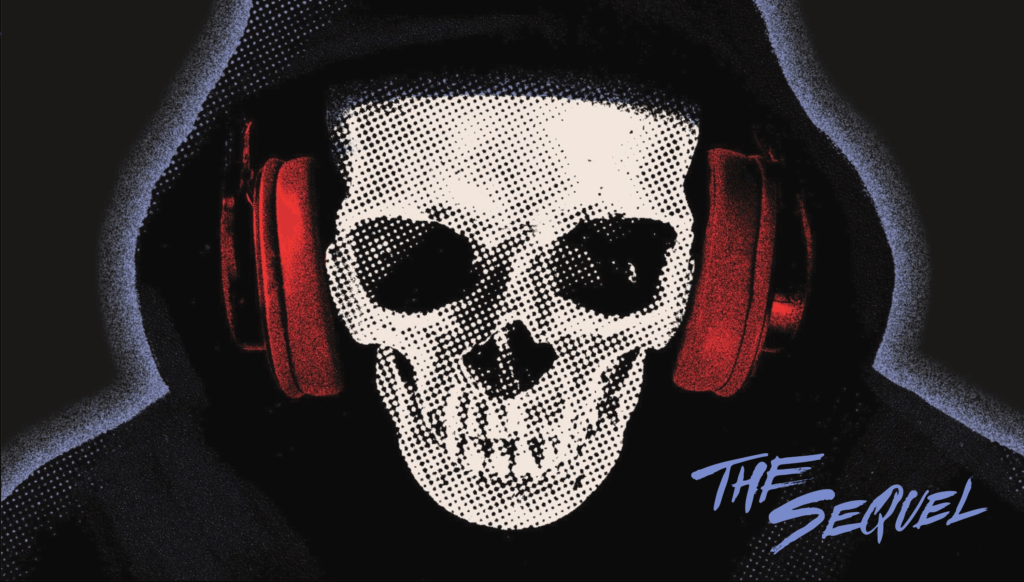 SPOOKY FREAKS: IT IS TIME!
LVCRFT – a band of horror-obsessed hitmakers responsible for writing & producing tracks for Rihanna, Madonna, Charli XCX and Beyonce among others – has united once more to create an album overflowing with songs that promise to keep you dancing, sweating, and begging for your life.
New album The Sequel expands on last year's blood offering (This Is Halloween Vol.1) with an expanded cast that even includes The Evil Dead's Bruce Campbell and the Cryptkeeper himself, John Kassir. Pop music ain't never sounded like this. Dive in and join us!
---
Spooky Scary Skeletons
---
Exercise The Demons Zombie Workout
---
Dia De Los Muertos EP – Out Now
We are celebrating Dia De Los Muertos with our own LVCRFT infused original music en Español. Check out our new fuego featuring Devil Dahlia (Kat Dahlia), Lao LLorona (Lao Ra) and Jarina The Teenage Bruja (Jarina de Marco)…if you dare!
---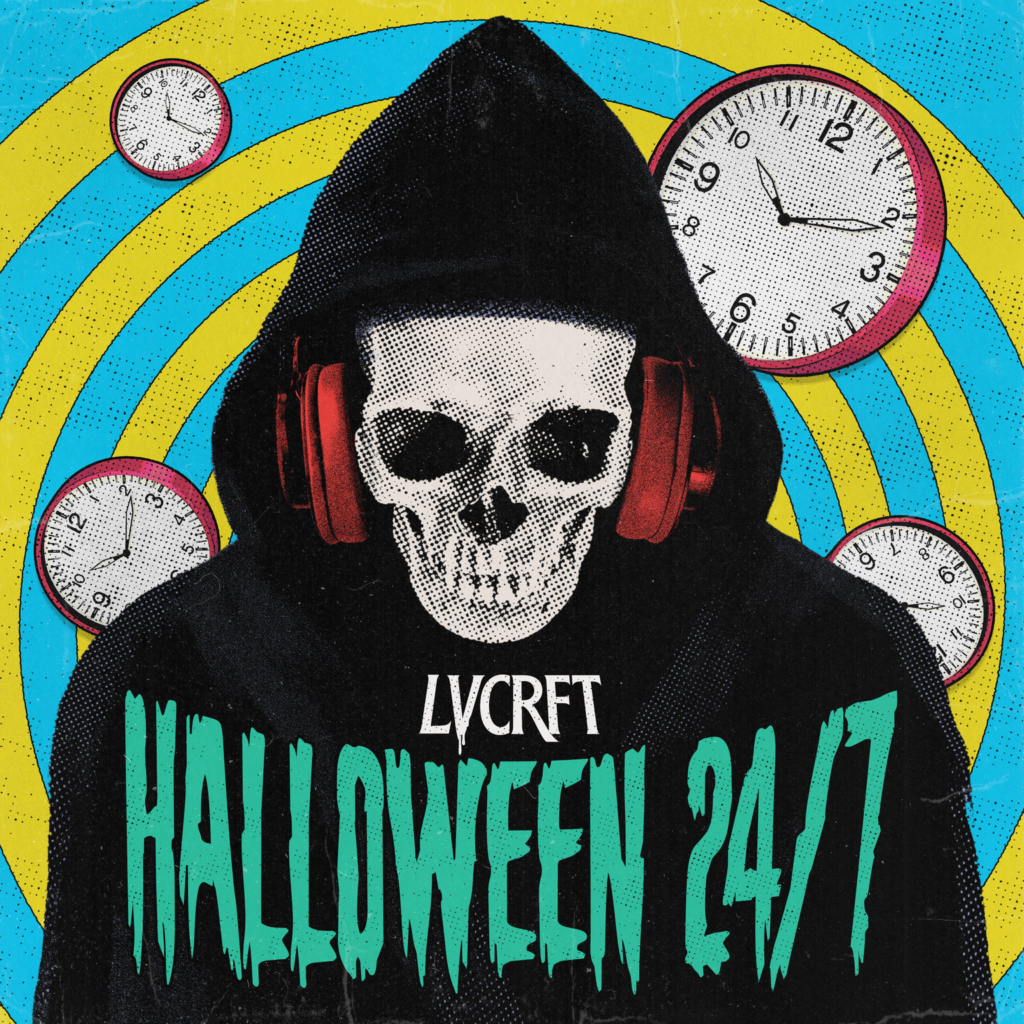 ---
Join the LVCRFT Letter
Join The Spooky Freaks by signing up to receive The LVCRFT Letter and we'll send you a pumpkin stencil to use for Halloween! 🎃 The letter will keep you up to date with year-round spooky music and killer stuff and we promise to never spam you or share your details.