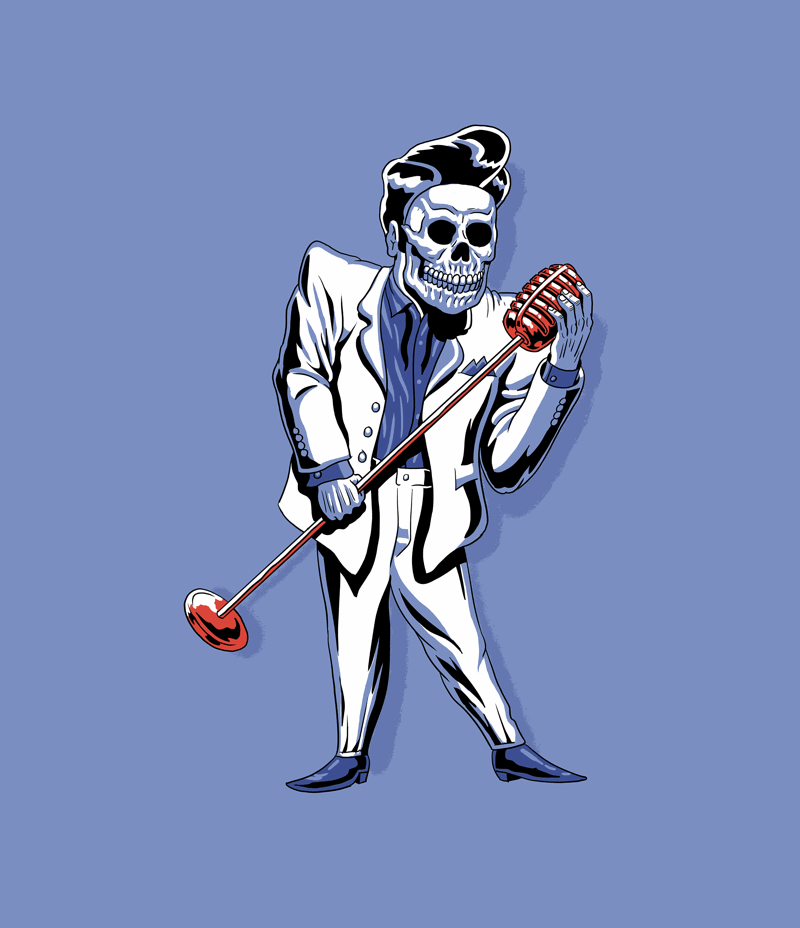 Descended straight from Damballa, DejaVudu's voice can literally raise the dead. His incantations will leave you asking yourself; "I swear I've heard this before" and his hellish hooks have been known to cast a spell over anyone who listens.
Hailing from New Orleans, he cut his teeth and face off in Skeleton Sam's Graveyard Band before stepping into the spotlight of the blood moon with his own band DejaVudu & The Dolls.
His songs might all sound familiar…or do they? Do you feel like you've read this before?!? "It's Vudu, baby!"
Devour DejaVudu's demonic ditties day after day with "Boneshaker", "Beast Mode", "Don't Leave Me In The Dark", "No Rest For The Wicked", "Spooky Scary Skeletons", "Die Together", "Flatlinin'", "Spooky", "Voodoo", "Take It To The Graveyard (Boo-Yeah!)", "If You Ask Me To" and "Candyman".