LVCRFT UnMasked!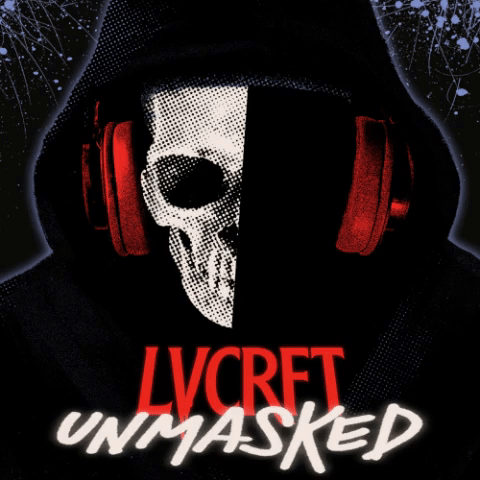 Ever wonder who's hiding behind the horror? What's in the box OR who's behind the mask…? Now all will be revealed! LVCRFT (UnMasked) is our new series of revamped releases where we unveil our creepy coven of collaborators and show ❤️to the spooky freak under the mask!
---
Exercise The Demons UnMasked Out Now!
Check out the 2nd installment of our UnMasked series where we reveal the real world artist hiding behind the spooky LVCRFT moniker! This time around it's Exercise The Demons with The Legendary Bruce Campbell & Olivia Demon Spawn, now revealed to be Bruce Campbell and Sarah Hudson! Enjoy the new mix and don't forget to peep the music video, 30 minute zombie exercise video and new apparel!
---
Amor De Los Muertos (UnMasked)!
Our first UnMasking is a spooky bop from our 2020 Dia De Los Muertos EP. In the LVCRFT world, "Amor De Los Muertos" original vocalists were Devil Dahlia and Lao Llorona who have now been revealed to be this world's Kat Dahlia and Lao Ra.
---