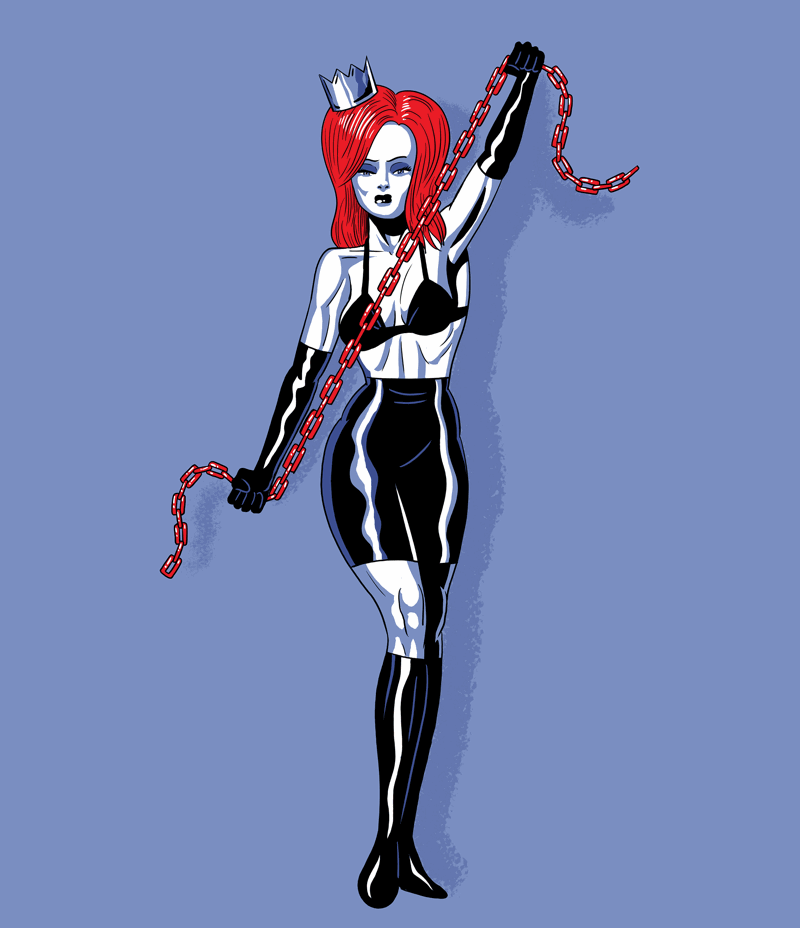 Ever wonder why studio 54 (and studio 666 for that matter) closed?
Well, rumor has it they were haunted into extinction, haunted by the devil diva Evil McQueen. The Evilest McQueen of the night. Twirling around with whips and chains awhirl, she's smashing disco balls from Tokyo to Milan to New York to London, is that Paris burning? No it's her flaming red hair, the last thing you'll see as she stomps you out of existence.
Make sure you "Dressed To Kill" or you might just be killed by the "Ferocious" Evil McQueen.