LVCRFT LTR 25: Midsummer Scream! (For Halloween)
What's up Spooky Freaks?
Midsummer Scream is THIS WEEKEND at the Long Beach Convention Center, and LVCRFT will be there to celebrate with a brand new experience and a NEW SONG! "Scream! (For Halloween)" is our new bangin' spookycore collab track with The Remains (formerly DBone and The Remains) and is out NOW. Slap this baby on and get ready to dance like Wednesday Adams till you drop.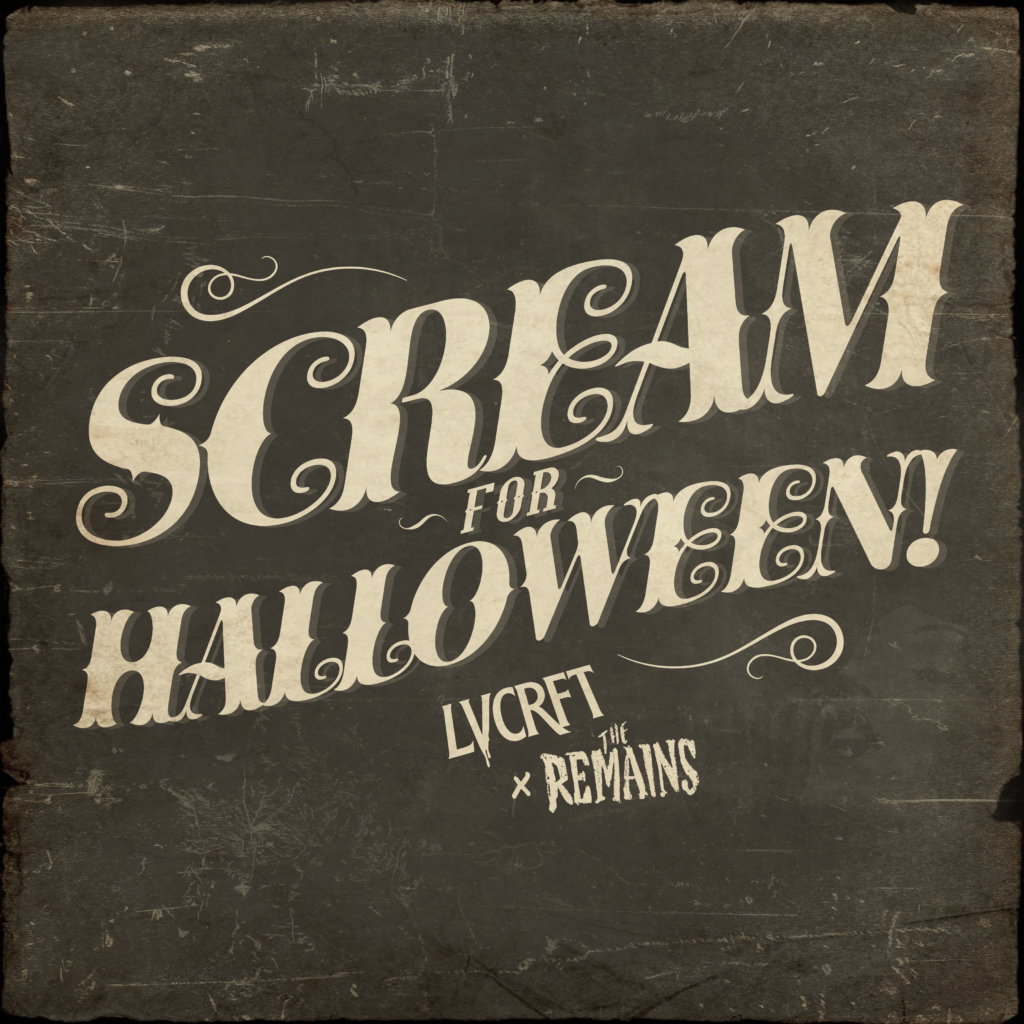 If you're coming to Midsummer Scream be sure to come by our Screaming Booth (Booth 416) to hang with Skeleton Sam and give us your best scream.
Skeleton Sam will also be performing hourly at the Paranormal Pixie's Pumpkin Patch and the Poltergeists and Paramours X LVCRFT Fashion Show on the Showfloor Stage (July 29 and 30). Check our socials for full schedule!
If you can't make it in person, you can still Scream! (For Halloween) and be there in spirit by taking a photo in our virtual photobooth. Your photo will be displayed alongside IRL photos in our live display at the event.
Until next time…
🔪🔴🔪🔴
LVCRFT
Skeleton Sam T's & Hoodies
BACK IN STOCK!
Finally! OG Skeleton Sam tees and hooded sweatshirts are back in stock in our store!