LVCRFT Letter: Vol. 14 – Sabrina 10″ Limited Edition Vinyl
What's up my Spooky Freaks? 

Today (Jan 24) we're celebrating the bloody two year anniversary of our breakthrough hit song and Chilling Adventures of Sabrina Season 3 anthem, "Straight To Hell". To commemorate this killer collab we've decided to drop a limited edition blood splattered 10 inch vinyl record for all of you true Spooky Freaks and Sabrina Stans.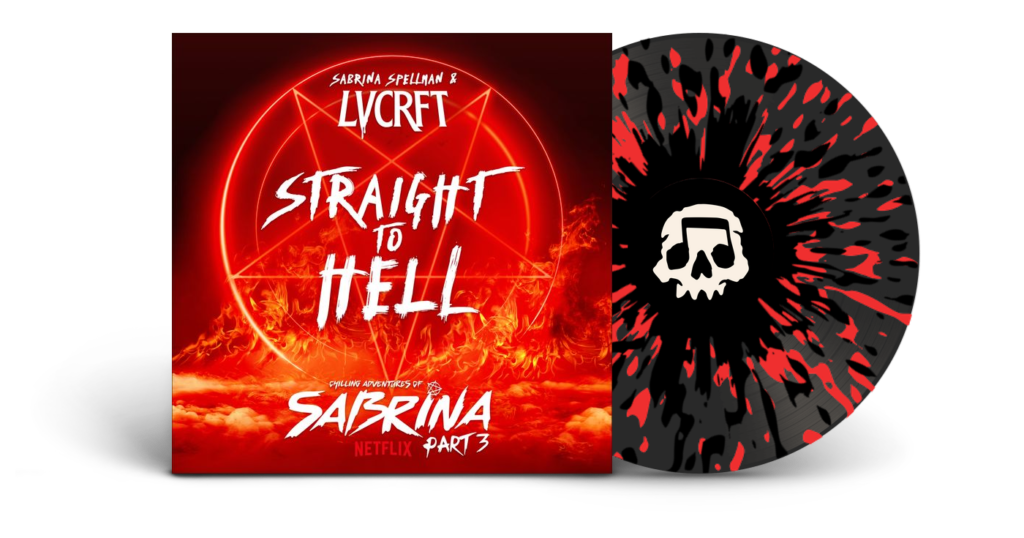 This collector's item vinyl features three of our most popular spooky bangers, "Straight To Hell", "Take It To The Graveyard (Boo-Yeah!)", and "Skeleton Sam"….it's so HOT it just might send you Straight To Hell… (but don't worry, you'll be in good company, we only had to slash a few victims to get the blood splatter pattern on the vinyl juuuuust right.)

Play it forward, play it backward, scratch it back and forth–but let it be known, LVCRFT is not responsible for the secrets revealed or spells that may be cast…listen at your own risk.
Pre-order your vinyl today!

🔪🔴🔪🔴
-LVCRFT 

Want more LVCRFT and Sabrina? Come hangout in our LVCRFT discord and talk shop!