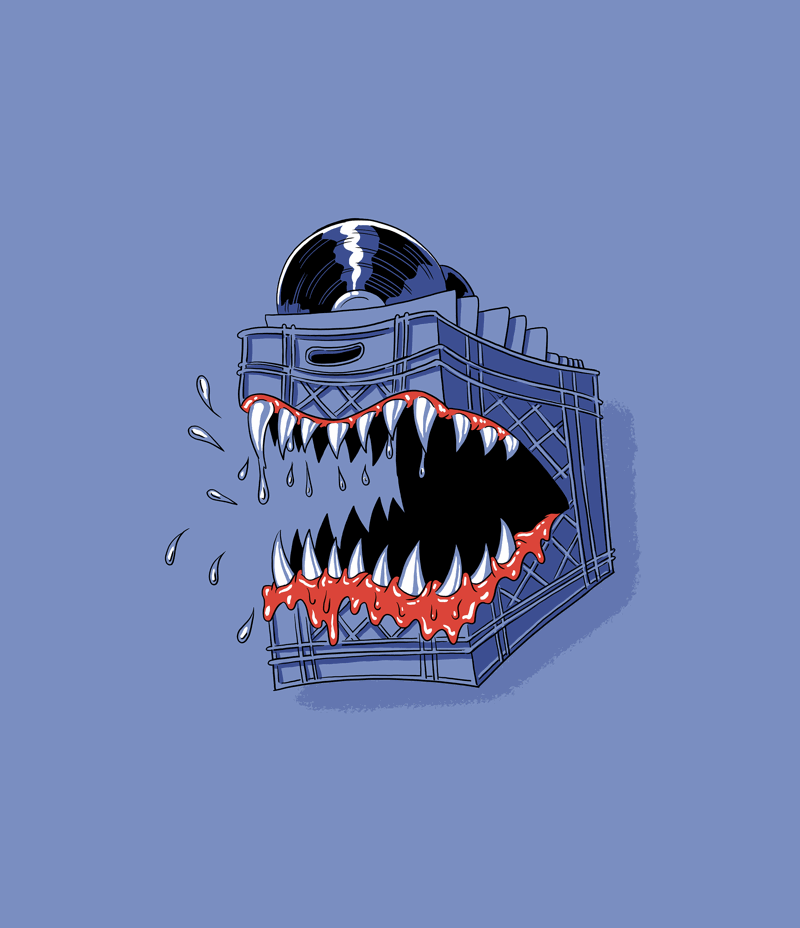 Norman Crates started off as a harmless crate of 12" LP's lugged around NYC from club to club. One October evening many many moons ago, a lightning storm lit up and flooded all of Manhattan. Norman was at his weekly residency at Pyramid Club in the Lower East Side feeding the DJ records. All of a sudden a lightning bolt blew through the roof electrocuting everyone in the club and sending 1.21 giggawatts through everything.
At that exact moment Norman became more than an old crate of records, he became ALIVE — and ever since he's been making some of the "k'illest" beats in the game.
Bounce to Norman's killer grooves on "Psycho", "Exercise The Demons", "Don't Leave Me In The Dark", "Dressed To Kill", "Die Together", "Bite", "Flatlinin'", "Awooo", "Spooky", "Kids In America", "Can You Hear Me" and "Candyman".