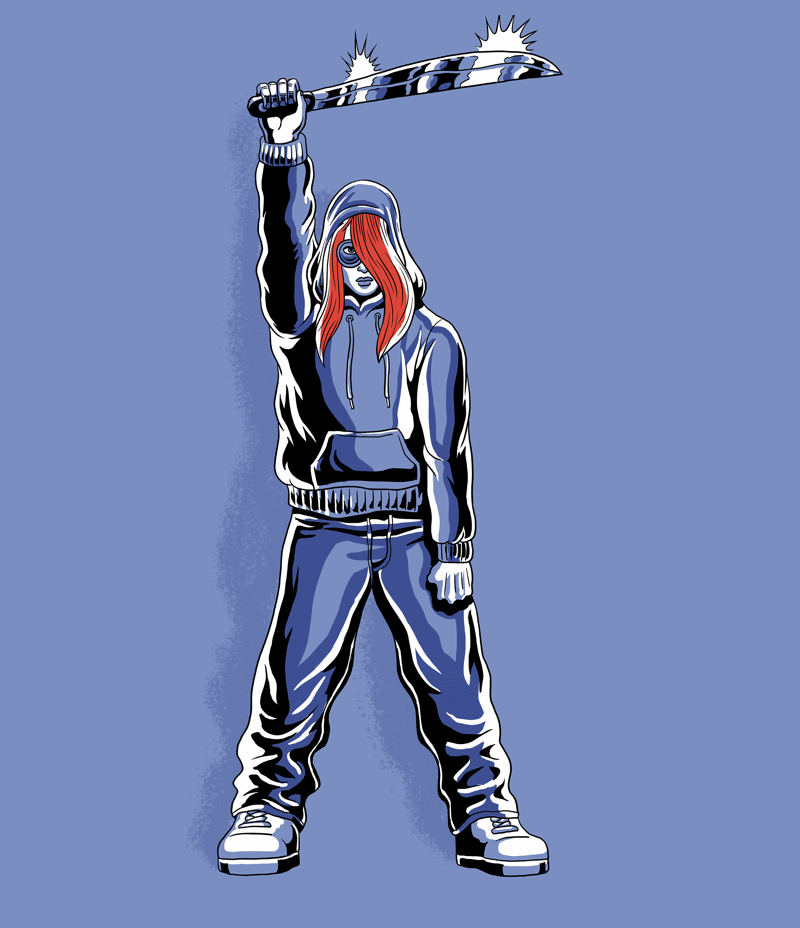 Our fearless leader DeepKutz (AKA redruMNDR) started off making creepy ASMR songs in her bedroom on her laptop alone at night when no one was awake. She uploaded a few killer songs and soon found herself in demand as someone who can bring a hook ridden eeriness to any song. DeepKutz never stops witchcrafting new songs until she has reached the deepest, darkest, depths of her chilling melodies and voice.
Don't let the glasses fool you, her venomous vocals and lyrics are sharp as her machete.
DeepKutz is featured on "Psycho", "Beast Mode", "When The Devil Calls My Name", "Bite", "Awooo", "Kids In America", "First Blood", "If You Ask Me To" and "As Long As You Love Me".